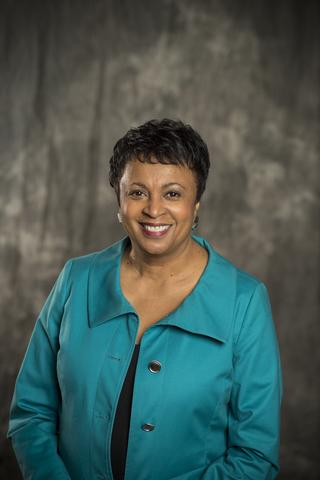 WASHINGTON — The longtime leader of Baltimore's library system, Carla Hayden, was confirmed by the U.S. Senate Wednesday to become the 14th Librarian of Congress.
Hayden is the first woman and the first African American to hold the position in the Library of Congress' 214-year history. She was nominated by President Barack Obama in February for the position.
"This is truly a great honor to be nominated by President Obama and confirmed by the U.S. Senate to lead the nation's library, the Library of Congress," Hayden said in a release. "It has been my privilege to serve the citizens of Baltimore for 23 years and help restore the Enoch Pratt Free Library as a world-renowned institution."
Hayden was approved by the Senate by a 74-18 vote for a 10-year renewable term. The Librarian of Congress oversees the Library of Congress in Washington, D.C., and works to establish rules around copyright protections and fair use policy.
The date Hayden will be sworn in is to be determined and is expected to assume her duties soon.
The appointment sees Hayden replace David Mao, who became acting Librarian of Congress in October of last year after the retirement of former librarian James Billington.
Hayden has been CEO of the Pratt Library since 1993. With the appointment, the library's board of directors and trustees will begin a search for a replacement CEO.
As CEO, Hayden oversaw the construction of the Southeast Anchor Library, the first new branch of the library to be built in 34 years, as well as the renovation of 10 other branches. In total, she oversaw 22 branches of the Pratt Library and several bookmobiles across the city.
Last month, the library kicked off a $115 million renovation of its Central Library that is expected to take just over three years to complete. The renovation will bring in more computers, designate a career center and restore the Central Hall.