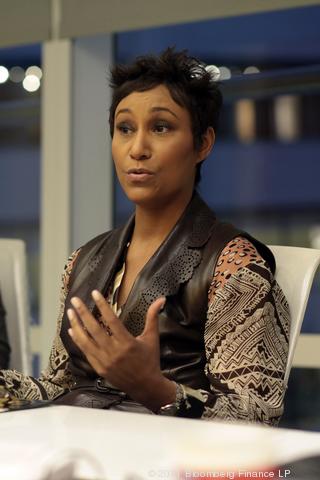 CHICAGO — Desiree Rogers, who forever will be linked to Barack Obama's presidency as his former social secretary, looks also to have quietly ended her reign as a Chicago-based media mogul — at least for now.
Johnson Publishing said late yesterday that it has sold its flagship media properties— Ebony and Jet — to an Austin, Texas-based private equity firm Clear View Group, an African American-owned firm that, by a Clear View principal's own admission, has no previous history running media companies. Yet, the company said it will provide vision for the Johnson Publishing properties now under the firm's ownership. That should indeed be interesting to observe. Both titles are expected to remain based in Chicago, for the moment anyway.
The sale price for the Ebony and digital-only Jet properties was not disclosed, which indicates it probably is not a sum anyone was interested in publicizing — perhaps because it was a less-than-princely sum that might suggest just how much the monetary value of the two publications has plummeted. Still Ebony and Jet have for decades been among the most respected chroniclers of African American culture in this country.
For now, Rogers is staying on as CEO of Johnson Publishing, which almost certainly will have to be rebranded, as its only remaining assets are the Fashion Fair Cosmetics unit aimed at African American women that was launched in the 1970s by Johnson Publishing founder John Johnson's wife and the Ebony photo archives, which have been on the block for months.
Rogers was brought in to run Johnson Publishing in 2010 by her longtime close friend Linda Johnson Rice, daughter of the company founder. Both Rogers and Johnson were regularly seen and photographed together on Chicago's social circuit in the years before Rogers moved to the White House, for what would turn out to be a relatively short-lived run there as Obama's first social secretary starting in 2008. Rogers also was the first African American to hold that White House post. Rogers' fate at the White House, however, was sealed after a major security breach occurred at Obama's first state dinner, for which she had oversight.
At Johnson Publishing, Rogers tried for years to navigate through a rapidly deteriorating environment in the publishing world. Rogers brought in new editorial talent and revamped Ebony's editorial profile to make it sexier. She also took Jet all digital, mirroring a move by many magazine and newspaper titles trying to keep up with readers who were increasingly focused online.
But Rogers proved to be no wonder woman in the world of publishing, and like so many other companies, Johnson Publishing's revenue and circulation numbers gave no indication a corner had been turned. So it was inevitable, perhaps, that Linda Johnson Rice would read the writing on the wall, and sell while there was still value left in the two media properties.
If Clear View Group is at all typical of most private equity firms, it will move quickly to cut overhead (i.e. staff) in the hopes of improving the bottom line. It's not likely to be a pleasant period ahead for all who remain employed at Ebony and Jet until there is more clarity about how Clear View will manage the two titles.